Jorge Ochoa, OTR is an occupational therapist and group drumming facilitator in San Antonio, TX. He is the founder of TamboRhythms, a company dedicated to promoting FUNctional living through rhythmic expression regardless of age or previous musical experience.
He has facilitated at schools/learning centers, worked with seniors and those with special needs, and has provided adult and community education programs.
Clients have included EVA's Heroes and the Texas Dept. Of Assistive and Rehabilitative Services (Division for Blind Services). He has also served his community by leading free family-friendly community drum circles .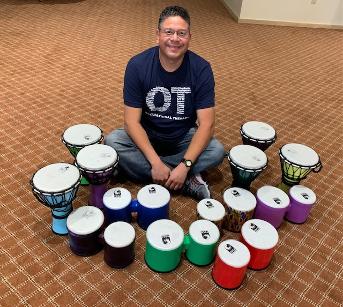 Interview where I discuss my faith, history of the drumming/LegiGuide handwriting paper, and my mental illness.