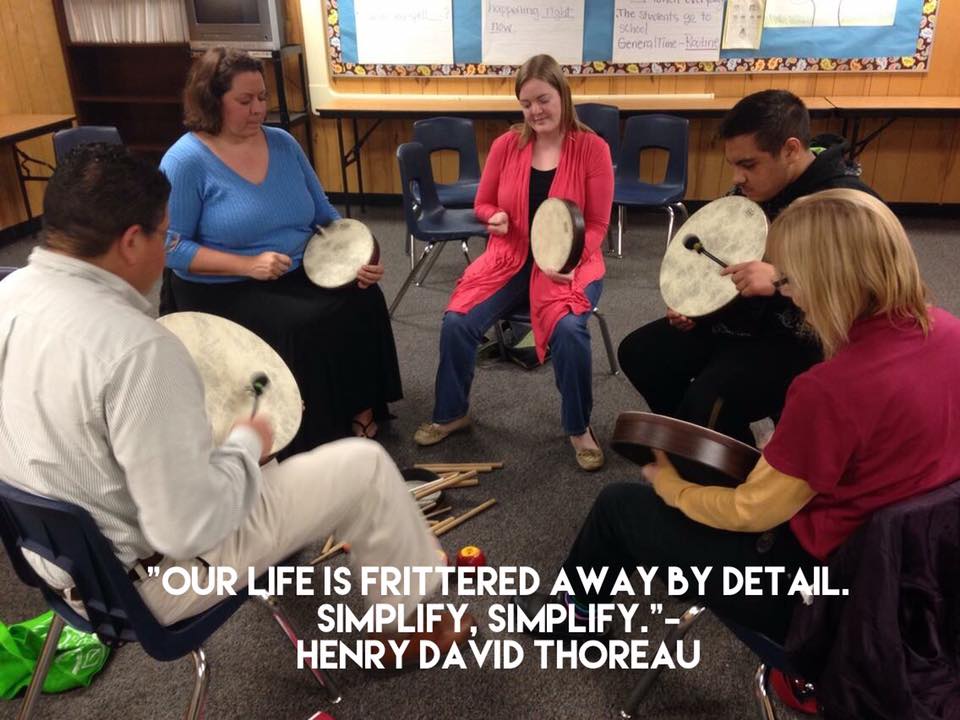 FREE EXPRESSIVE THERAPEUTIC RHYTHM MAKING
All ages welcome. Instruments provided. No previous musical experience required. Come connect with the community, bond with family and friends, relieve stress, and have FUN!
2019 Saturday Dates: January 12, February 2, March 2, April 13, May 4, June 1, July 6, August 3, September 7, October 5, November 2, December 7
10:00-11:30 AM
Location: The Ecumenical Center For Education. Counseling. Health, 8310 Ewing Halsell Drive, San Antonio, TX 78229 (210-616-0885)
_________________________________________________
Eva's Heroes drum circle
" The Eva's Heroes' Monthly Activities Program are designed for individuals with intellectual special needs ages 16 and up. These activities are recreation-based and designed to empower the participants to try new and different things. Monthly Activities are adjustable for all levels of ability and allow for the opportunity to experience a more enriched life." - EvasHeroes.org
Time: 6:30-8:00 pm (drop off at 6:00). Usually 4th Tuesdays
More info/location/registration/date: info@evasheroes.org or 210.694.9090
__________________________________________________
No previous musical experience is needed and instruments will be provide for all events.
Please Note: Events may change/cancel without notice. Call to confirm at 210-289-7100