Estevan was born deaf, legally blind, and with brain abnormalities. He has cochlear implants, is discovering sounds,and he loves it!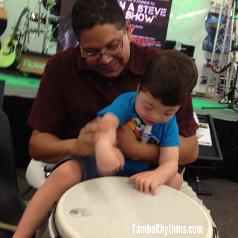 Jammin' with Brody. He really enjoys the vibration of the drum. He is deaf/blind and one tough "little man". He has gone through multiple hospitalizations and at least 10 surgeries.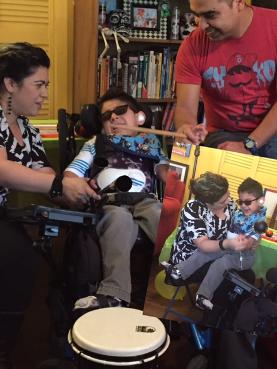 Here is Voozeki. He has cerebral palsy and has sensory difficulties. He calms down with "rhythm and beats".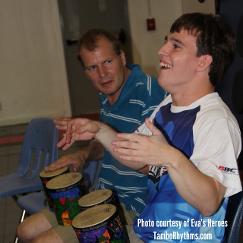 Zach has Dravet Syndrome. He is a happy and loving young man. He has an AWESOME rhythmic spirit! His mom taught him how to talk through singing.
Ryan has autism. He has progressed from not talking at all to singing in front of a large audience.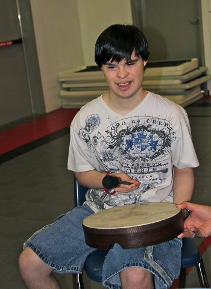 Steven has the dual diagnosis of Down syndrome, autism with other medical challenges. He is non-verbal. This is my favorite picture of him.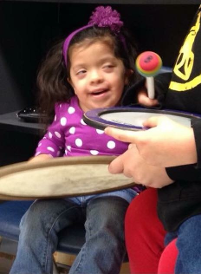 This is Itzela. She has a rare undiagnosed syndrome. Music and rhythm keep her motivated whether it be in an occupational therapy or physical therapy session. it really helps her.
Sandy has Down Syndrome, is very outgoing , and loves the drum circle. She believes that the drum circle is relaxing and wants to continue participating as long as possible.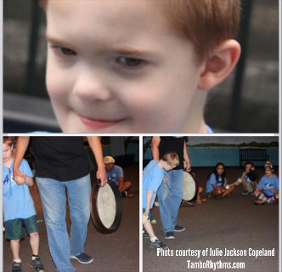 Matt has autism, sensory processing disorder, and mild cortical visual impairment. He looks at life with music as a big dance party!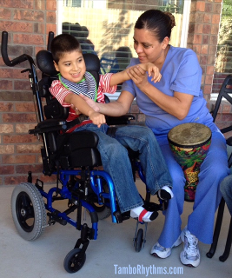 Bryden has cerebral palsy (athetoid type). This is him celebrating his birthday. He loves music whether he's the one drumming or watching---it's all fun for him!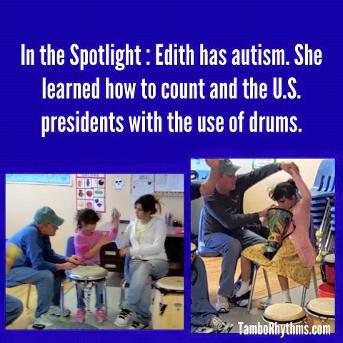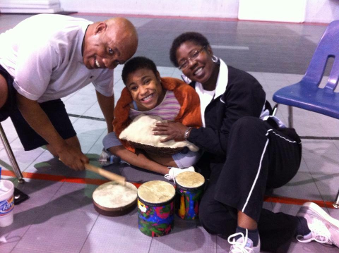 This is Patryce. She has autism, tourettes, fragile X - syndrome, and self-injurious behavior. She Loves singing, dancing & exercising to music. Calming music relaxes her and reduces the self-injurious behavior.